So everybody is talking about the "great" iphone 4. Waddehel, why so hype sampai nak buat launching event tengah malam, is it worth it queueing up all night long for that phone? Mengapa tidak tunggu saja esok? atau minggu depan? Tak perlu berebut, bersesak macam tu kan?
I don't exactly hate the phone. Who knows I might own it myself someday. But before that, I want to share some of this old iLOL jokes.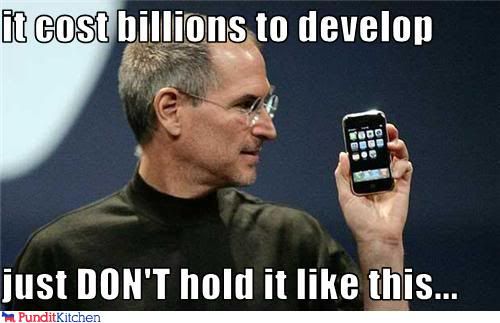 Ok, Fine. Anything you say sir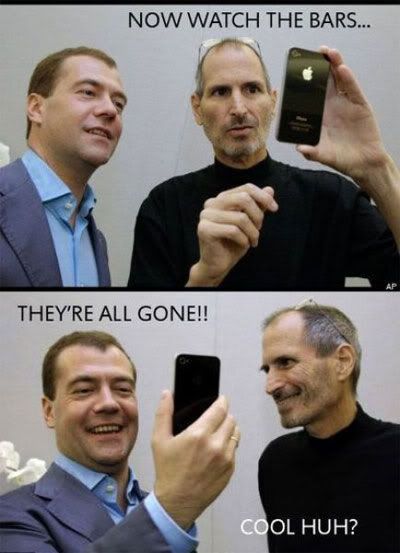 The Russian Prez thinks its funnehh
+ + + + + + +
How to avoid the problems? Check these out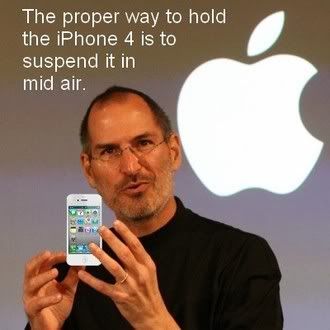 No problem for David Archuletta Copperfield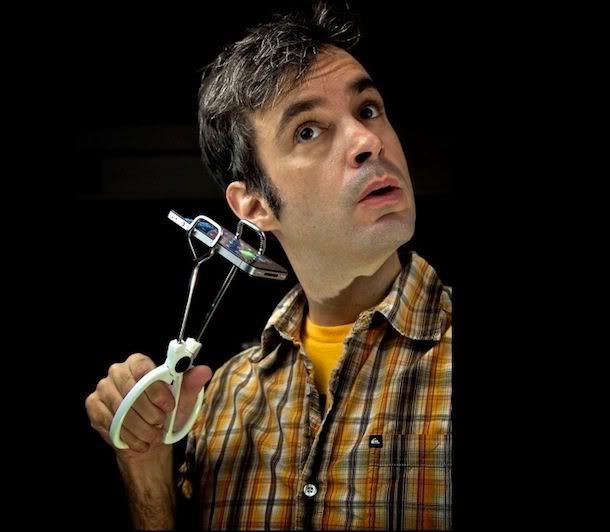 For others, why not try using tongs!
Or maybe buy iTape for just $100
Oh wait, iPhone 4 from Maxis berharga RM2,690 (32gb), RM2,290 (16gb)..Whoaa!