photo via google images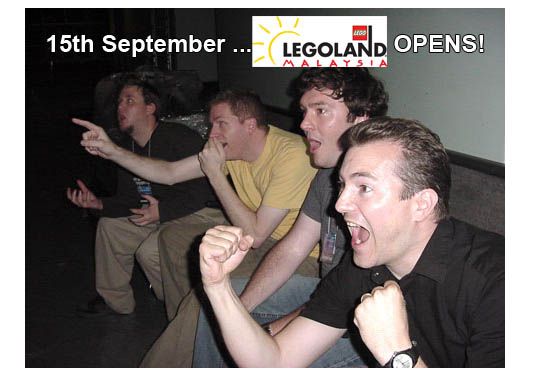 One of the highlights last week was the official opening of LEGOland Malaysia; the first LEGOland theme park in Asia. The 30.7 hectares theme park is located in Nusajaya and it's the sixth worldwide (Yay Malaysia!). Obviously I've never been to a LEGOland theme park before, but I can imagine lot's and lot's of lego bricks there. Of course, one of the biggest LEGO replica built at the theme park is our own Twin Towers.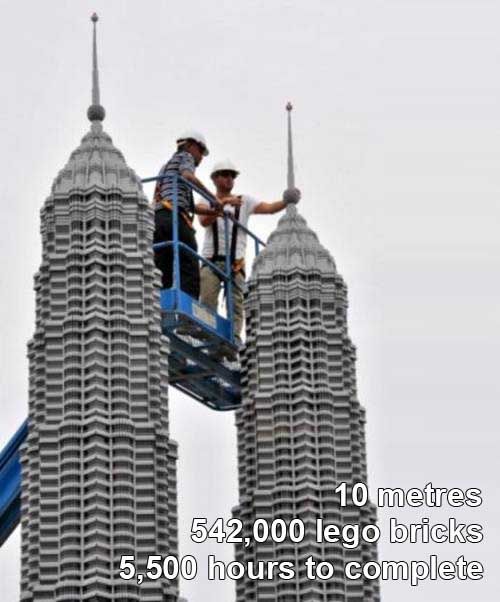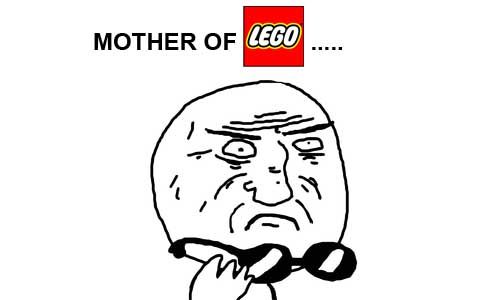 Not sure about kids nowadays (especially during the tech toys era with smartphones, tablets etc), LEGO was among the toys I've played during my childhood. LEGO definitely has influenced our lives across the world and brings out our creativity. I've read somewhere that people who play with LEGO are using their constructive skills, which also brings out imagination, role playing and learning skills. No wonder our generation are creative! (heh, angkat bakul)
LEGO influences the lives of people across the world by bringing out their creativity at a very young age to an adult. People who play with LEGO bricks are using their constructive skills to create LEGO creations. It also brings out imagination, role playing, and learning.
So last week, when I was checking my account balance with M2U (calculating, planning on the going to LEGOland :P) I saw this promotion/contest advertisement.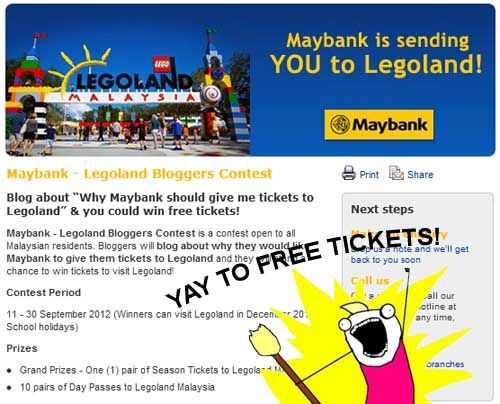 FREE tickets!! FREE tickets!!
OMG, OMG. Maybank is giving out free tickets to LEGOland!!! Free tickets! I repeat, FREE TICKETS to LEGOland Malaysia!! Who could resist free offerings??? Then I checked out how to participate;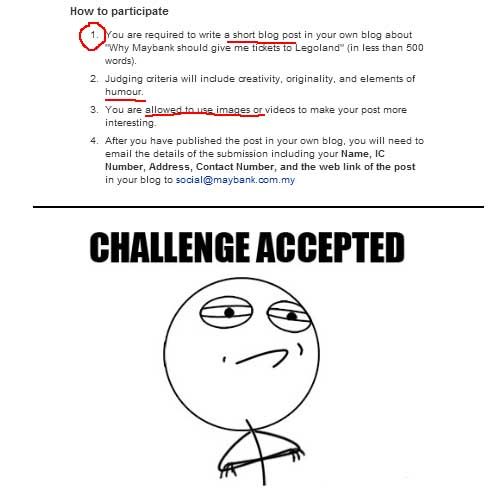 So why Maybank should give me tickets to LEGOland?? Because I want to expose my 2 year old son to the magical world of LEGO. I want him to enjoy the unlimited open-ended possibilities with the LEGO bricks. There is more than one way to play with a set of LEGOs. In fact, the name LEGO came from a Danish phrase "Leg Godt" which means "Play Well". I'm really looking forward getting my son his first LEGO sets and hopefully it can help with his sorting skills, fine-motor development and also how to think in 3 dimensions (sounds bogus huh?).
I may sound a bit "out-dated", but I prefer my son to play toys that he can actually touch, see and feel rather than spending hours playing games on a smart phone or tablet (which is also a reason why children nowadays wears spectacle at very early age).
Anyway, when the time comes, I'm definitely will be heading to LEGOland sooner or later with my family to experience the world of LEGO at LEGOland Malaysia. And do remind me to wear this t-shirt when that day comes.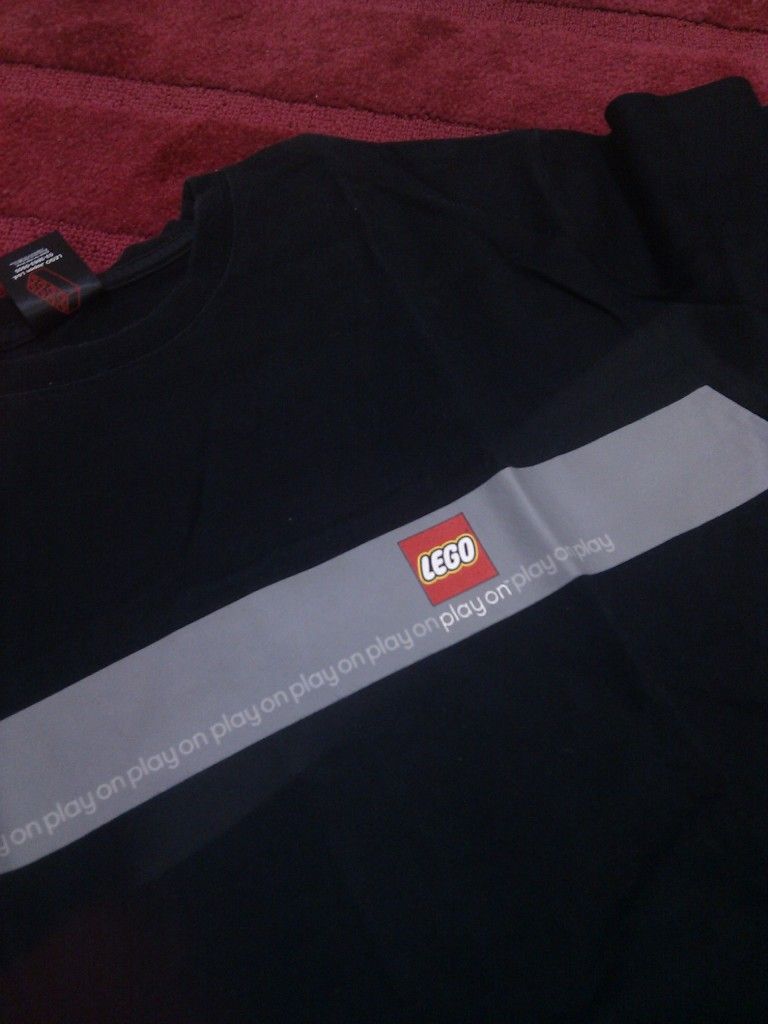 Play On, Play On, Play On!
+ + + + + + +
Just for reference :
Ticket price to LEGOland Malaysia :
1-Day Ticket (advance 7 days booking);
Adult : RM140
Children (3-11yo) : RM110
(
RM105 & RM75 if purchased online
)
1-Day Ticket (open date - valid 6months);
Adult : RM140
Children (3-11yo) : RM110
all photos source from google images except last photo