Guest what.
PROTON Satria Neo S2000 rally cars muncul dalam Top Gear Season 16, episod 2 yang baru ditayangkan pada 30 Januari 2011 lepas. Dalam episod itu, team Top Gear UK iaitu Jeremy Clarkson, Richard Hammond, dan James May mencabar team Top Gear Australia dalam beberapa siri perlumbaan.
Memang kelakar episod kali ni, bila TGUK arrange perlumbaan yang unik dengan peraturan yang mostly berat sebelah kepada team UK. Tapi the one that gets the most attention is the final race. Perlumbaan rally di UK, dengan menggunakan 2 jentera PROTON Satria Neo S2000 (the actual rally car).
Apa pun, episod kali ini mmg best dan kelakar. But the final rally race was awesome. Memang power diorang handle rally cars. Btw, The Stig yang pandu S2000 tu aku rasa macam Ken Block la, looking at the way dia amik cornering..which reminds me of Gymkhana punya clip.
Ini ada sedikit screen shots aku amik masa tengok semalam.
Jeremy Clarkson tengah explain next race kat Hammond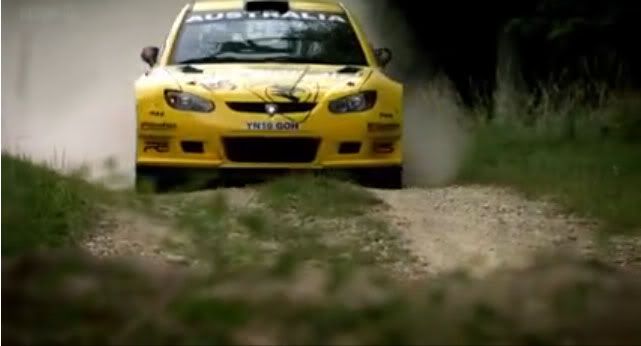 Team TG Australia in action
it's a PROTON!!
Yang ni TG UK, tengok United Kingdom kat cermin depan tu
another shot of the Neo S2000
Meh layan video pula
Mantap! Proud to see the PROTONs again in Top Gear. This time it's pure action. Takde komen-komen bodoh dari J.C